Meet the Commissioner: Steve Podgajny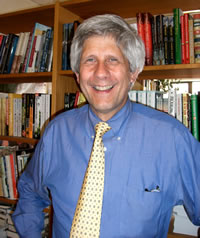 Steve Podgajny
Steve Podgajny has been the executive director of the Portland Public Library in Portland, Maine since 2006. Prior to that, he directed the Curtis Memorial Library in Brunswick, ME for 18 years and the Dyer Library/York Institute Museum (now Saco Museum) in Saco, ME for 6 years. He was named Maine Librarian of the Year in 2000 in recognition of his distinguished record of professional service, both to libraries and the broader civic and cultural domains.
As chair of the Maine Cultural Affairs Council, Podgajny spearheaded the conception and development of the New Century Community Program (NCCP) created in 1999 by the Maine State Legislature to provide grants and services to a wide spectrum of the Maine cultural community. He is also a member of the Advisory Council for the Maine Writers and Publishers Alliance, Board of Directors for Maine InfoNet, and the Maine Library Commission. His former "task force" involvements include the "Greater Portland Global Communities Task Force", the Global Council for the world's largest library collaborative OCLC (Online Computer Library Center), and the OCLC "Small Libraries Advisory Council," a task force charged with looking at how high quality library services can be more effectively offered to small libraries throughout the world.
Steve serves on the Board of the Maine Humanities Council and is a Trustee of the Maine Charity Fund. He has also served on numerous other boards concerning health, education, fitness and cultural interests, in addition to working as a planning consultant for libraries and museums.