Maine Answers Tough Times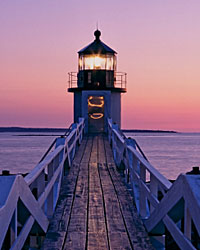 Marshall Point, Port Clyde, Maine
Whether it is called a recession or a depression, all of us are now facing an economic downturn that can be simply described as tough times. How we respond and what we need to make it through these tough times will differ from person to person; family to family.
More information on any or all of these topics can be found at your local public library.
Web Resources
The following links by category are designed to help you find the information or contacts needed to help. These links are primarily designed to lead you to official support services in Maine. Descriptions of the web sites are primarily from the organization's own words.
Readers' Comments
"Maine Answers Tough Times is an outstanding effort by your public libraries to assist residents seeking support services!
Are other states following your example? If not, they should be informed. You have set an example for the nation!"
Submitted by Linda
---
Feedback
Please share other links you found helpful or other topics you recommend.
All fields are required.
---
For Libraries