Member Biographies
James W. Parker, Veazie -- 1st Term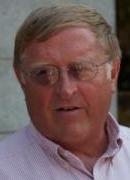 Mr. Parker is a professional engineer, charter boat captain, and commercial lobster and ground fisherman.  Mr. Parker graduated from the University of Maine with a degree in civil engineering.  Following employment with James W. Sewall Company, he founded Civil Engineering Services, Inc. (CES, Inc.), an engineering consulting firm providing services in a variety of areas including water supply, wastewater, solid and hazardous waste management, and site development.  Mr. Parker retired from the firm in 2009, and now spends summers as a charter captain for whale and sightseeing tours on the downeast coast.  Mr. Parker has a long history of service to his community and the state including service on the Orono Veazie Water District (35 years), Sunrise County Economic Council (7 years), Washington County Development Authority, and the board of Downeast Institute for Applied Marine Science.  Mr. Parker was elected to the Maine State Legislature in 2010, serving as State Representative for District 18 in the 125th Legislature where he was a member of the Joint Standing Committee on Environment and Natural Resources and the Special Select Committee for Regulatory Fairness and Reform.  He was recently appointed to the New England Water Pollution Control Commission by Governor LePage.  Other interests include hunting, fishing, woodworking and Little League baseball.  Mr. Parker is married with three adult children and 10 grandchildren.  He was appointed to the Board by Governor Paul R. LePage in June 2013. Governor LePage appointed Mr. Parker Board Chair in December 2014.
Alvin K. Ahlers, North Yarmouth –- 1st Term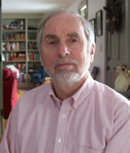 Mr. Ahlers is a retired Registered Professional Engineer, with a Bachelor of Science degree in Chemical Engineering from the University of Maine. He served as Environmental Manager for Fairchild Semiconductor Corporation in South Portland from 1993 to 2004 where he was responsible for managing environmental compliance for the facility and was an active member of Maine DEP's Environmental Leadership program for Fairchild. Prior to joining Fairchild, Mr. Ahlers was employed by ABB Environmental Services (formerly E.C. Jordan Co) of Portland where, among other things, he managed the investigation and remediation of contaminated properties, developed programs for the management of underground storage tanks, and performed process design engineering for a variety of clients. Since retiring he has been active in town government, currently serving on the Town of North Yarmouth Budget Committee and on the town's Economic and Sustainability Committee. He was appointed to the Board by Governor Paul R. LePage in 2011.
Tom Eastler, Farmington -– 2nd Term
Dr. Eastler is a Professor of Environmental Geology at the University of Maine Farmington. He obtained his undergraduate degree from Brown University and his masters and doctorate degrees in Geology from Columbia University. His research interests include terrain analysis, remote sensing, and fuel and non-fuel mineral resource depletion. Dr. Eastler has devoted much of his professional career to teaching and has mentored many aspiring geologists. His teaching interests include: environmental geology, earth history, stratigraphy/sedimentation, structural geology, geographic information systems and remote sensing of terrain. In addition to his teaching responsibilities, Dr. Eastler has served as a consultant to a number of entities including Lawrence Livermore Laboratories in California and Raytheon UTD in Virginia. He is a Fellow of the American Association for the Advancement of Science and the Geological Society of America (GSA), and is a recipient of the GSA's E.B. Burwell, Jr. Award in Recognition of Distinguished Contribution to Engineering Geology. Dr. Eastler is a retired Colonel U. S. Air Force Reserves with 30 years of service. Prior gubernatorial appointments include service on the Maine Low-Level Radioactive Waste Authority as a member (1987-1998) and Chairman (1995-1998). Dr. Eastler also serves as Chairman of the Sandy River Watershed Association and is a former member of the Farmington Conservation Committee and a present member of the Farmington Planning Board. In addition to numerous publications on geologic topics, Dr. Eastler is the author of two books on Racewalking. Dr. Eastler is married with three adult children and resides on his farm in Farmington. He was re-appointed to the Board by Governor Paul R. LePage in 2014.
Susan Lessard, Hampden -- 2nd Term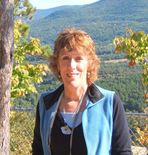 Ms. Lessard is the Town Manager for the Town of Hampden and has more than 28 years of experience in local government in Maine. She has extensive experience in solid waste management issues, municipal financial management and community development. She is past president of the Maine Municipal Association, and has served on the Municipal Review Committee and the Maine Rural Development Council. Ms. Lessard previously served as Town Manager for the communities of Vinalhaven, Fayette and Livermore Falls. She has received a number of awards including the Governor's Environmental Excellence Award (2002) for development of a collaborative process for municipal review of major landfill expansion projects in Hampden, and the Maine Engineering Excellence Award (1998) and Maine Town and City Manager's Association Leadership Award (1999) for the development of an innovative alternative landfill capping plan for the town of Vinalhaven. Ms. Lessard also served on the Maine Lighthouse Selection Committee, receiving a U.S. Coast Guard Public Service Commendation (1996) for her work on a program to transfer ownership of thirty-five Maine lighthouses from the federal government to municipalities and non-profit organizations across the state. Ms. Lessard's service to Maine communities also includes her work at Maine Tomorrow where she was involved in community planning and transportation projects. She is currently a member of the Hampden Congregational Church, Maine Town & City Manager's Association and the Bangor Region Chamber of Commerce. Her educational background is in public administration and engineering. Ms. Lessard has two adult sons, one who is a teacher and one a microscopy specialist at Jackson Lab. She currently resides in Hampden with her Boston terrier, Sassy. Ms. Lessard was re-appointed to the Board by Governor Paul R. LePage in 2011. Ms. Lessard served as Chair from 2008 to 2012.
Thomas Dobbins, Scarborough -- 1st Term
Mr. Dobbins has extensive experience implementing state and federal environmental regulations pertaining to petroleum storage and petroleum transportation in coastal waters.  Mr. Dobbins began his professional career in the Coast Guard, inspecting U.S. and foreign vessels for compliance with federal environmental and safety laws and regulations.  Following his service in the Coast Guard, he managed Seacoast Ocean Services, an environmental firm specializing in oil spill remediation.  Mr. Dobbins joined Getty Petroleum in 1989 and Sprague Energy in 1995. He managed their deep water petroleum storage facility in South Portland from 1989 to 2007.  During this time, Mr. Dobbins served on the DEP's stakeholder committee that developed the Department's Chapter 600 Oil Discharge Prevention and Pollution Control Rules for Marine Oil Terminal Facilities, Transportation Pipelines and Vessels.  Mr. Dobbins continues to assist Sprague Energy managing their Port Security Grants.  Mr. Dobbins, who holds a USCG 100 ton Masters License, currently serves on the Maine State Pilot Commission, the Portland Harbor Commission, and the Portland Harbor Dredge Committee.  He is a member of the Friends of Casco Bay and a past member and director of Clean Casco Bay.  Mr. Dobbins is married with two adult children and two grandchildren.  He was appointed to the Board by Governor Paul R. LePage in March 2014.
Mark C. Draper, Caribou-- 1st Term
Mr. Draper comes to the Board with extensive experience in solid waste management.  He is the Solid Waste Director for Tri-Community Recycling & Sanitary Landfill in Fort Fairfield, a position he has held since 2003.  As director, he is responsible for the administration of a regional municipal solid waste management program that includes operation of a secure landfill providing for the disposal needs of approximately 30 communities and a recycling program that serves 20 communities in Aroostook County.  Prior professional experience includes as a Sr. Environmental Engineer at the Champion International Corporation/International Paper mill in Bucksport where he was responsible for oversight of the mill's landfill operation, waste reduction and recycling activities, and hazardous waste management from 1996-2001.  He also served as power plant engineer for the mill's 290-MW co-generation power plant from 2001-2003.  Mr. Draper is a member of the Maine Resource Recovery Association, serving on its Board of Directors since 2004, currently as President.  He is also the current Chairman of the Northern Maine Solid Waste Management Committee as well as Chairman of the Northern Maine Community-Guided Planning & Zoning Committee.  He holds a Bachelor of Science in Environmental Studies from the University of Maine at Fort Kent.  Mr. Draper's community service includes as a member and past president of the Rotary Club of Caribou and as a committee member and charter organization representative for Boy Scouts of America Troop 184.  Mr. Draper resides in Caribou with his wife Claudette and two teen-aged children.  He was appointed to the Board by Governor Paul R. LePage in October 2014.
(April 2014)