NATURAL RESOURCES SERVICE CENTER

The Natural Resource Service Center is a Division of DAFS (Dept. Of Adminitrative And Financial Services). This Service Center consists of a consolidation of functions which include Accounting/Finance, Human Resources and Payroll, for four different departments. These Departments include Agriculture, Conservation & Forestry, Environmental Protection, Inland Fisheries & Wildlife, and Marine Resources.
---
Gilbert Bilodeau
Director, Natural Resources Service Center
287-5122
Deb Phillips
Director Human Resources/Payroll Services
287-4925, Cell 592-3309
Bill Paquet
Administrative Support - Natural Resources Service Center
287-2214
---
SPECIAL HIGHLIGHT LINK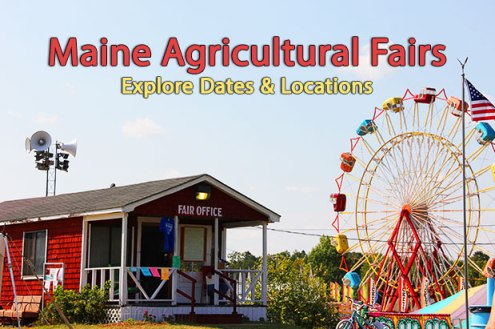 2014 Agricultural Fair Program
Maine has some of the best agricultural fairs in New England. If you want to know more about Maine's Great Agricultural fairs, go to the Maine Agricultural Fairs website for the latest news and information or link directly to the fairs listed below.
August 3-10 Topsham Topsham Fair 
August 7-16 Skowhegan Skowhegan State Fair
August 16-23 Union - Union Fairr
August 21-24 Acton - Acton Fair 
August 21-24 Dover-Foxcroft - Piscataquis Valley Fair 

August-September - Aug. 24-Sept. 1 Windsor - Windsor Fair 
August-September - Aug. 28-Sept. 1 Blue Hill - Blue Hill Fair 
August-September - Aug. 29-Sept. 1 Harmony - Harmony Fair 
August-September - Aug. 29-Sept. 1 Springfield - Springfield Fair 

September 4-7 Clinton - Clinton Lions Agricultural Fair 
September 5-7 Litchfield - Litchfield Fair
September 7-14 Oxford - Oxford County Fair 
September 12-14 New Portland - New Portland Lion's Fair
September 14-20 Farmington - Farmington Fair 
September 19-21 Unity - Common Ground Fair
September 21-27 Cumberland - Cumberland Fair 

September-October - Sept. 28-Oct. 5 - Fryeburg Fair