The MaineDOT Work Plan
for Calendar Years 2014-2015-2016
The MaineDOT Work Plan outlines the work that MaineDOT plans to perform over the next three years. The Work Plan is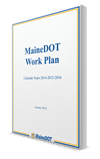 calendar year-based and includes all MaineDOT work activities. Projects and activities listed for Calendar Year 2014 are funded and tied to definite schedules, while those for Calendar Years 2015 and 2016 are subject to change.
For information about previously funded projects and their schedules, view the Construction Advertisement Plan and the monthly updated Construction Advertisement Schedule.
Interactive Work Plan
For information about transportation projects and expenditures in your municipality, visit our Interactive Work Plan.

Map Viewer
Work Plan Projects and Highway Corridor Priorities can also be viewed using MaineDOT's Map Viewer.

Work Plan Documents
MaineDOT Work Plan for Calendar Years 2014-2015-2016 (PDF)
MaineDOT Unveils Its Three Year Work Plan
Click the images below to view videos.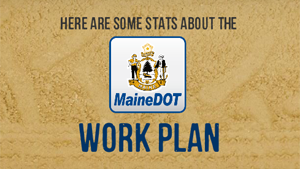 Work Plan Highlights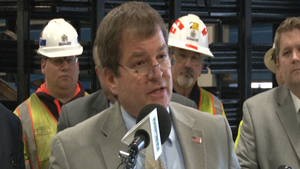 Announcement