About Maine State Library
A member of the Maine Cultural Affairs Council.
Mission
The Maine State Library facilitates access to and delivery of library services and collection resources for the State of Maine.
State Librarian
James Ritter, Maine State Librarian
Maine Library Commission
The Library Commission, a 17-member board appointed by the Governor, is broadly representative of the state's library community. The Commission establishes the policies and operations of the State Library, gives advice and makes recommendations on the expenditure of state and federal funds, and establishes guidelines and policies for statewide library programs.
Library Development
The Library Development Division provides for the development of all types of libraries throughout the state. Specific programs include: the Maine Regional Library System (consultant services, direct free walk-in service, interlibrary loan, and federal and state aid for public libraries), special services (books-by-mail, video services, talking books and large print books), school library/ media services, Maine InfoNet, and electronic database licensing.
Many of the programs are administered by the Maine State Library and funded by the federal Library Services and Technology Act (LSTA) through the Institute of Museum and Library Services (IMLS): Outreach Services (Books By Mail, Summer Reading Programs, Talking Books, Large Print), Maine Regional Library System, Van Delivery and Maine InfoNet .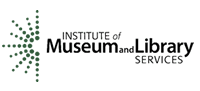 Reader and Information Services
The Reader and Information Services Division provides for the delivery of quality information, reference and loan services to state agency personnel and the general public. This includes supporting and complementing the collections of all types of libraries throughout the state. Specific programs include: reference, circulation, government documents, collection services, and interlibrary loan.
History
In 1836 Maine Legislature authorized the purchase of books and the Maine State Library began to grow. Along with the State archives and the State museum, the State Library resides in the Cultural Building, located at the State House complex in Augusta.
Maine State Library is unique in having a physical presence and for its combination of services for the public and for librarians, all within the same organization. The State Library, serving all citizens and visitors, provides access to its information, services, and policies in order to meet educational, informational, recreational and cultural needs.
The State Library is addressing changes in its traditional role under an older economy by focusing on new roles demanded by the present changing economy. No longer is the role of librarians to just gather and select information but instead to facilitate, organize, and access information.
Did You Know...
MSL has
350,615 book and serial volumes
848 audio materials
650 video materials
474 serial subscriptions
250,888 government documents
36 public access computers with Internet Wireless

Hours
Mon, Wed, Thu: 9 - 6
Tue: 9 - 7
Fri: 9 - 5
Sat: 9 - 2
64 State House Station
Augusta, ME 04333
Tel: 207-287-5600
TTY: 888-577-6690
Fax: 207-287-5624